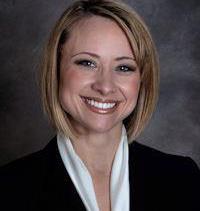 An estate plan refers to the means by which your estate is preserved during your lifetime and distributed to your loved ones upon your passing. When it comes to estate planning, Matter Law focuses on crafting personalized plans to achieve our clients' goals for wealth preservation, tax avoidance, incapacity, and disposition of assets at death. We help families prepare their estate so that you and your loved ones can avoid the lengthy and expensive process of Probate Court.
Estate planning is also necessary in situations where a loved one is incapacitated or in a diminished state. We assist with planning for diminished state and incapacity by assisting you with advanced health care directives, power of attorney for medical and financial management, pour-over wills, revocable living trusts and wills needed to re-title assets to revocable living trust and change the beneficiary of all life insurance, retirement accounts and annuities to a trust.
Through estate planning you can determine:
How and by whom your assets will be managed for your benefit during your life if you become unable to manage them yourself;
When and under what circumstance it makes sense to distribute your assets during your lifetime;
How and by whom your personal care will be managed and how health care decisions will be made during your lifetime if you become unable to care for yourself.
A typical estate package consists of the following documents:
Revocable Living Trust -Pour Over Will
Durable Power of Attorney for Financial Matters
Durable Power of Attorney for Heath Care
Advanced Health Care Directive
Personal Property Memorandum
Certification of Trust
We also create more sophisticated planning strategies outside of the typical estate planning package which includes, but is not limited to:
Irrevocable Life Insurance Trust
Qualified Personal Residence Trust
Gifting Trusts for Children and Grandchildren
Creation of Charitable Organizations (Private Foundation, Supporting Organization, Public Charity)
Charitable Remainder Trusts
Family Limited Partnerships.
We are happy to work with you to schedule an appointment that meets your needs and an estate plan that meets your personal goals and objectives.
101 Parkshore Dr  Suite 100
Folsom, CA 95630